Market analysis: How different parties can contribute to channelisation in the Dutch iGaming market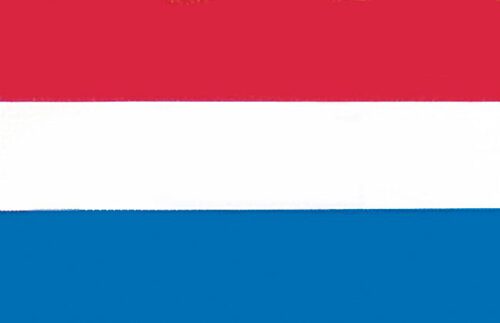 The grand opening of the Dutch online gambling market wasn't quite the big stampede most people expected. In spite of six months of preparations, only 10 out of 29 Dutch online casino applicants received a stamp of approval. Some casinos remained offline for several days and the central register for vulnerable players (Centraal Register Uitsluiting Kansspelen – CRUKS) could not handle the pressure. The only thing that lived up to the hype was the flood of marketing messages.
After a bumpy start, things have settled slightly. More casinos have gone live, and CRUKS is having fewer issues. It is time then to make an initial assessment of the value of a Dutch iGaming licence. The licence was initiated to curb illegal casino play at offshore casinos and offer regulated options to players instead. The goal of the regulator is that in the long-term this previously non-existent form of legal play should convert to 80% of revenue created in legal casinos: a process otherwise known as channelisation.
Channelisation seems disappointing
While the Dutch certainly know their canals, a first look at the channels that have been built into the current landscape isn't too promising. The initial 10 legal casinos offer a small selection of games and a fraction of the bonuses available at offshore casinos, while only a few are using the mighty affiliate machine that drives the industry in other markets. Most players looking for casinos are still directed towards the currently illegal brands with their more attractive bonuses, better selections of games, and better commissions for affiliate websites.
In this article we will identify the roles and efforts of six different stakeholders in the Dutch iGaming market. Aside from the Kansspelautoriteit (KSA), the Dutch gambling authority, these stakeholders have their own role in boosting channelisation. What are game and payment providers, and operators doing to play their part? Why have affiliate websites not switched their focus? Through in-depth research and exclusive interviews, we have found answers to these questions that are at the heart of the Dutch Remote Gambling Act.
The Dutch iGaming market
The first rumours about the impending legalisation of online casinos in the Netherlands date back to 2007. The Dutch Senate signed off on the Remote Gambling Act (Wet kansspelen op afstand) after 14 years of legislative efforts. Starting on April 1, 2021, casinos could apply for a license, with October 1 marking the day players could enter online casinos.
Some players did not wait for the legalisation of the market and instead joined offshore casinos. Over the years, this illegal form of gambling has turned into a multi-million euro industry, estimated to be worth €750 million in 2020. The KSA lacked the resources to go after every site, and instead could only target the worst offenders. As long as players stuck with English-language websites offering international payment methods, these casinos and players stayed under the radar.
Historically, the Netherlands has always had a strict gambling climate. The country's only casino is run by the state, physical slot machines have been removed, and laws are aimed at protecting vulnerable players.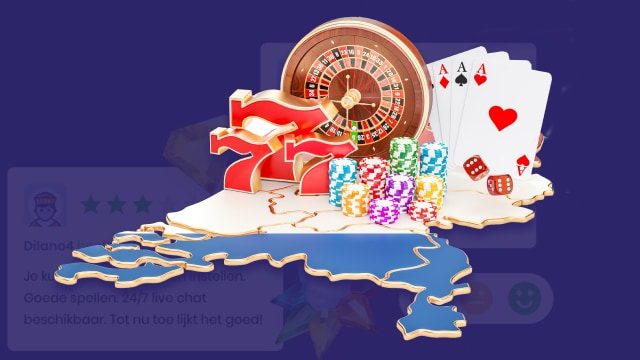 This last point also distinguishes the Dutch licence from others. Players who sign up for a casino are tracked using their social security number. The casino then checks if a player is blacklisted with any other casino. This central register (CRUKS) ensures vulnerable players cannot enlist after self-excluding somewhere else.
Another distinguishing characteristic of the Dutch market is the mandatory limits. While creating an account at an online casino, players must enter a playing limit. These two characteristics highlight how the Dutch are protecting players.
For such protection to work, channelisation is crucial. Offshore casinos do not offer similar measures. A common pitfall in the otherwise strict British licence is that players can self-exclude at one casino and the next day sign up at another, even if both casinos are owned by the same company.
Dutch casinos have the benefit of offering native payment methods, Dutch customer service, and Dutch-speaking live dealers. But the absence of these benefits has never prevented Dutch players from playing. At the same time, strict rules could lead to less attractive bonuses. To aid channelisation, the KSA needs help from other parties, even when fines are much higher in the new environment.
The different parties
The research in this article focuses on six different stakeholders within the Dutch iGaming market. All parties are analysed separately and conclusions are drawn about what has changed after the opening of the market and, most importantly, how they can keep contributing to positive channelisation. The following stakeholders are identified and analysed:
Game Providers
Affiliates
Operators
KSA
Players
Game Providers play an important role
Many players focus on the operators of online casinos, but game providers play an important role in channelisation too. Each game needs to be verified and undergoes auditing before being introduced to the market. This means game developers have a direct say-so in which games are offered in the marketplace.
One major stakeholder is the auditor. Only a few companies are accredited to provide certifications within the framework of the Dutch licence. These companies are responsible for executing the Dutch licence's framework. For most developers, that auditor is Gaming Labs International (GLI).
Getting the developers licensed is crucial for offering an appealing selection of games to players. If players are missing their favourite slots for example, they will resort to illegal venues to play them. With the size of the Dutch market, the reverse is also true: developers want to make sure their games are available to Dutch players, which in turn garners further attention to future game releases while also increasing their foothold.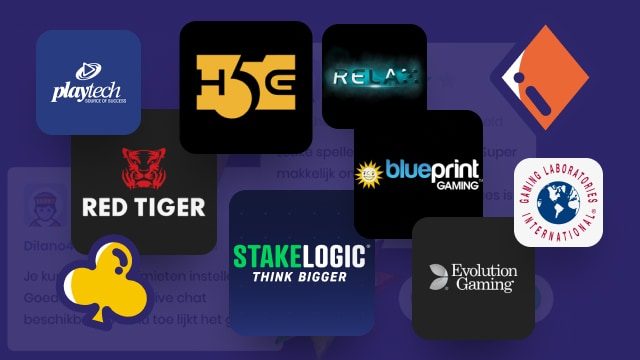 One example is Playtech, a company that was eager to partner with Holland Casino, one of the foremost brands in the Dutch gambling market. American-based developer High 5 Games posited a similar sentiment, as they entered an agreement with one of the Netherlands' premier gambling websites.
Mor Weizer, CEO at Playtech: "We are delighted to announce the launch of this strategic cooperation. Essential to Playtech's success is our ability to partner with the leading entertainment companies in the most compelling and exciting markets."
Lauren Gazneli, Director of Client Partner for High 5 Games: "As we continue to put our games in front of more eyes and expand across Europe, partnering with the Netherlands' top affiliate is the perfect fit."
Several developers have already received a licence to offer their games in the Netherlands: Blueprint Gaming with Toto, Relax Gaming with several partners, and Stakelogic with every online casino currently available. Evolution Gaming, a developer of live casino games, also received its licence, as did related studio NetEnt, responsible for some of the internet's favorite games.
The entry of bigger names is particularly good news for the Dutch iGaming market. When online casinos can offer the most popular games, players have one less reason to look to unlicensed casinos.
Changes in Payment Providers
The shift from illegal to legal casinos for Dutch players has also resulted in a move towards payment providers and payment options. Before the Remote Gambling Act was active, Dutch players used Skrill, Neteller, and credit cards. iDEAL, the country's default online payment solution, was banned in most online casinos. Offering this payment solution was a surefire way to get fined by the KSA, but following regulation has immediately grown to the default payment solution.
As we will see in more detail, iDEAL always was (and still is) available through third-party payment providers. For the most part, however, payments have largely moved away from previous methods towards iDEAL. Skrill and Neteller have officially moved out of the Dutch market, but not everyone has followed suit.
Steering players away from formerly popular payment methods and establishing iDEAL as the default will have a tremendous impact on channelisation – especially when iDEAL is not available anywhere but the legal casinos. If players cannot pay overseas, they can't play and channelisation follows as a natural consequence. Ultimately, how well this works depends in part on those payment providers and how willing they are to close the loopholes.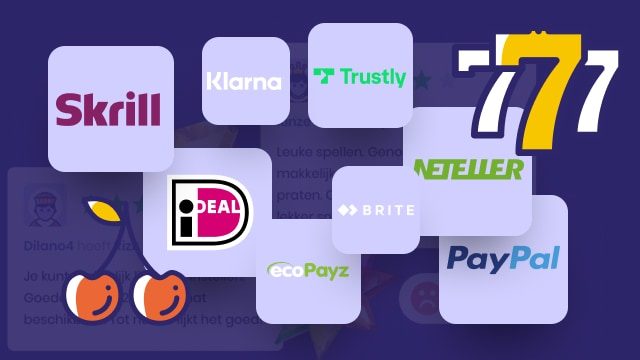 Steering players away from formerly popular payment methods and establishing iDEAL as the default will have a tremendous impact on channelisation – especially when iDEAL is not available anywhere but the legal casinos. If players cannot pay overseas, they can't play and channelisation follows as a natural consequence. Ultimately, how well this works depends in part on those payment providers and how willing they are to close the loopholes.
The KSA has ensured that it has more regulatory power towards payment providers. Under the old gambling laws, payment providers weren't seen as promoters. With the changes in the law, they can be. That means the KSA can reprimand payment providers with its broader arsenal of legal options: administrative fines, a binding instruction, and an official warning. Starting on November 1, the KSA has started issuing such warnings and fines.
This means payment providers have a clear incentive to assist with the channelisation of Dutch players. Complying with current laws and regulations will help deter Dutch players from illegal online casinos. But what other measures can these payment providers take?
Stop offering their services to Dutch players of illegal online casinos
By law, payment providers are required to stop offering their services to Dutch players in illegal casinos. The biggest e-wallets, Skrill and Neteller, have indeed done so well before the KSA started the priority-based hunt for illegal payment providers. This leaves a few other major payment providers: Klarna, Ecopayz, and PayPal. If it's not a technical issue, what's behind these providers' decision to remain outside of the legal market?
Below, we will discuss each of the payment providers. We have reached out to gauge their efforts in the quest for channelisation and to clarify their decisions.
iDeal – legal in the Netherlands
iDEAL has for some time been the biggest payment provider in the Netherlands. Every legal casino in the Netherlands offers iDEAL, while this payment option is never available in overseas (and therefore illegal) casinos. However, iDEAL is often offered by third-party payment providers, such as Klarna. These companies offer a loophole that allows players to use their default payment method, without explicitly offering the payment method (and thereby invoking legal trouble).
While Trustly followed the example of Neteller and Skrill, Klarna is still online at the time of writing. In commenting on Klarna still offering iDEAL payments,
Berend Jan Beugel, Press Officer at Currence (iDeal): "[We] don't manage other payment solutions and do not enter into agreements with end users (online casinos or web shops), which is what banks do. [We] also do not keep a register of end users. We can ask Klarna if and why those online casinos offer iDEAL. We don't comment on any correspondence with Klarna."
Skrill, Neteller, Trustly – stopped with illegal offering
Skrill, Neteller, and Trustly are undoubtedly the best examples of payment providers aiding channelisation. These three payment providers announced their withdrawal from the market when the Remote Gambling Act came into effect. This also demonstrates the strength of the updated law. While these payment providers were previously seen as neutral parties, they are now forced to either comply with regulations or aid illegal offerings. In a response to our inquiry, Trustly said:
Meredith Popolo, Head of PR and Communications at Trustly: "[We] can confirm that we only offer our service to locally licensed operators."
Ecopayz, PayPal, Brite, Klarna – still offering their services in illegal casinos
These remaining payment providers remain unchanged. Of these, Klarna is the most obvious offender. While the other providers offer otherwise unpopular methods, Klarna offers iDEAL as one of its deposit options. It therefore provides a loophole for players and illegal casinos alike. When asked for a response, Klarna did not comment – a telling difference compared to the payment providers mentioned above.
Besides, other payment providers such as Ecopayz, PayPal and Brite still offer their services to Dutch players. This results in Dutch players still having the possibility of playing at illegal casinos using several payment methods. This is again a big obstacle when considering channelisation.
Offer their services to legal casinos
Although Dutch players (finally) have access to the most used payment provider, they can't use other popular methods. Whether or not Skrill and Neteller will be available in the future is unclear. Trustly is currently used by Holland Casino Online and GGPoker. Adding these formerly popular payment methods to legal Dutch entities will give players another reason to join such casinos and further aid channelisation.
Affiliates can direct players in the right direction
Online affiliates are often seen as the driving force behind the growth of online casinos. In an ideal world, such websites serve as a guide for players to find the best casinos, while earning a commission from casinos in return. In reality, these commissions often dictate the guidance, which is a big part of the reason a lot of affiliates still recommend illegal casinos.
Much like payment providers, affiliates also started to find themselves in the crosshairs of the KSA on November 1, 2021. As these affiliates direct a lot of traffic, they play a significant role in channelisation. After all, players will go where affiliates direct them. Therefore, other questions arise: why do affiliate websites still offer illegal casinos and what could they do instead?
One of the major differences between legal and illegal casinos in the Netherlands is the bonus offerings. While Dutch players are not suffering from a lack of bonuses, the opening of the market failed to bring the expected rush of bonuses.
BetCity, the Netherlands' most aggressive new casino most prominently featured with affiliates (and one of the only parties to offer an affiliate agreement), offers a €200 welcome bonus. Bet365, another legal provider, puts forward a similar offer. As you can see in the graphic, the bonus for legal casinos is not the most compelling reason to stay away from the illegal offer.
These bonuses do not only affect the players. Signing up for an affiliate program with most online casinos takes a few minutes. Affiliates need traffic, options, and competition to sustain their business. After the legalisation of online gambling in the Netherlands, only a few casinos offered such a smooth affiliate process. BetCity is one of those casinos. Other big casinos, such as Bet365 & Kansino, have similar affiliate programs that could spur on channelisation.
This might change as some other parties enter the market, especially big names that have been excluded for a while. According to the director of the KSA, the contours of the Dutch market will become clear by July 2022.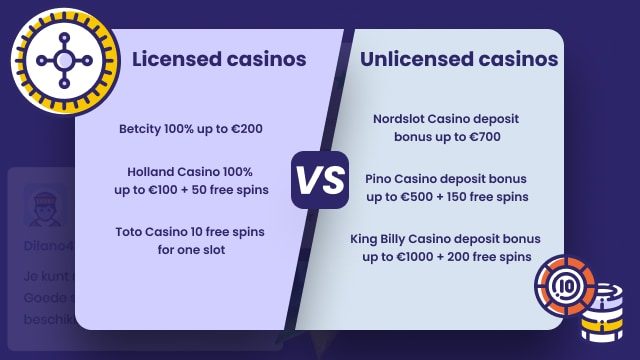 What can affiliates do to help channelisation?
There are three different ways affiliates could aid in channelisation efforts:
Affiliates could simply stop pointing players to illegal avenues. This seems the easiest solution – and will be the goal of the KSA.
They could try to redirect players away from illegal casinos towards legal alternatives. This would help more players to end up in a legal casino. Some well-known websites have implemented this strategy.
They could inform players about the risks of playing in an illegal casino.
Most of these options will involve a conflict of interest. Even if the disparity in earnings between legal and illegal casinos is smaller than can be seen at first sight, offering more casinos will lead to more options and more commissions.
Operators play the biggest role in channelisation
Operators abroad perhaps play the biggest role in channelisation. Without these operators, channelisation would not be an issue at all. While plenty of big parties withdrew from the Dutch market after the Remote Gambling Act became active, other casinos are still online. While they technically could have stayed around until November 1, 2021, big parties withdrew well before the deadline.
To understand the motivation to withdraw (or not), we can look at the risk these casinos are taking by offering their services to Dutch players. We can also assess how the Dutch attitude towards casinos has changed. How is channelisation going so far? Using Google Trends and other research, the before and after will be clear. This in turn will illuminate both the players' view of operators and the motives for operators to withdraw or stay active in an illegal Dutch market.
The numbers
To determine the difference in the market before and after October 1, we looked at five big casinos in the Netherlands: Unibet, Bwin, Pokerstars, LeoVegas, and Casumo Casino. Player interest in these 'big five' is gauged by comparing online search volumes using Ahrefs, adjusted with Google Trends information on these casinos. To get a monthly volume, the one-week period was multiplied by 4. While this is not a guarantee for precise numbers, using both technologies provides us with enough information to give a clear picture.
That clear picture shows a significant loss in monthly search volume, even if figures aren't set in stone. Unibet and Bwin, the two biggest casinos, saw their search volume drop by approximately 450,000 across monthly queries. How this relates to money is best seen in Unibet's press release announcing its departure from the Dutch market. Losing Dutch players appears to have resulted in a revenue difference of around €14.25 million per month.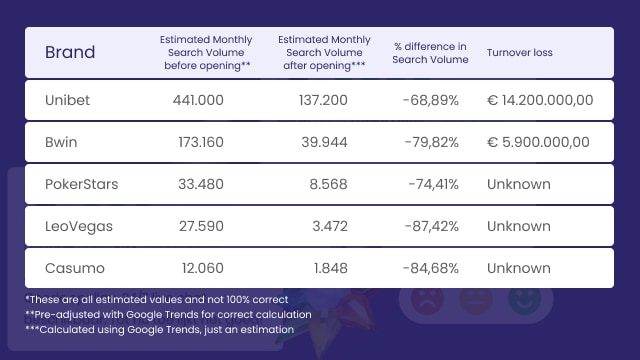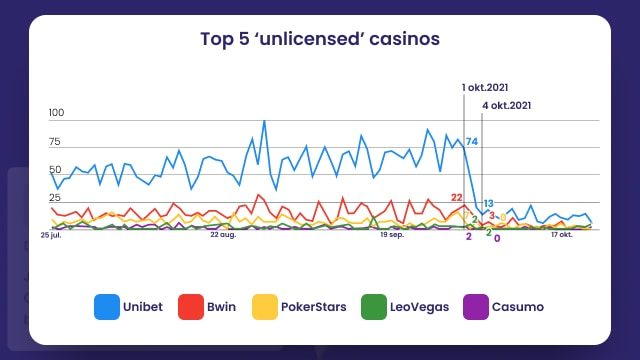 To further highlight the differences in search volume, we can take a look at direct comparisons. The next two graphs show search volume for the five aforementioned biggest illegal brands and the new legal brands respectively. This immediately shows a few significant changes in the Dutch online gambling scene.
First, where the big five casinos are Unibet and four smaller parties, search volume for the new casinos is a lot more evenly distributed. Unibet's enormous market share doesn't see a direct successor, but some different options. We noticed a big drop in Search Volume after the opening of the market and this can be seen in the graph.
Second, as is evident from the big changes in the graphs, the two types of online casinos are inversely related. Where search volume for illegal casinos comes to a virtual stop, legal casinos gain significant traction. If this indeed translates to channelisation, that is good news. It is, however, clear that some of the necessary conditions for channelisation are present.
Another highlight compares two sports betting websites: Unibet and Toto. For years, Toto had a monopoly on legal sports betting, while Unibet was the largest illegal provider. A similar pattern is shown in this graph.
Finally, comparing popular illegal option Pokerstars.net with newly licensed GGPoker shows a different pattern: search volume drops significantly for Pokerstars, whereas GGPoker has an initial boost at first, but a quick decline after.
It's clear that the big brands' departure from the Dutch market shaped the market and aided in channelisation, especially because these brands plan to legitimately enter the Dutch market at a different time. When it comes to channelisation, the bigger brands are not of great concern.
However, plenty of smaller brands have not chosen this route (yet). To them, there seems to be a deliberate choice not to back out. To better understand these operators, it helps to examine the numbers behind an operation.
Risk/Reward analysis
According to the KSA, the estimated total costs for a Dutch gambling license are between €1 million and €1.6 million. A relatively big upfront cost is the cost to submit an application – €48,000 that is not refunded in case an application is denied. These sums are among the highest in the world, and significantly higher than in other countries. For Unibet, the balance of risk and reward is clear, but smaller operators may arrive at a different conclusion.
The biggest risk is an administrative fine from the KSA. For smaller casinos – those with an annual turnover of €15 million or less – the base fine is €600,000. Historically, these fines can grow; immediatey before the Remote Gambling Act was active, a foreign casino was fined €531,250 with the old base fine of €200,000 in place. The base fine was raised to truly hurt illegal casinos.
When considering only the base fine, casinos could come out ahead. However, the base fine is often supplemented with other fines – most of which are based on regulations missing in the Dutch licence. In other words, being fined for illegally offering a casino is more expensive the further removed the casino is from abiding by the licence.
To combat illegal casinos, the KSA will prioritise larger casinos first. For smaller casinos, there could be a reward in facing the odds. When figuring in the other costs for a casino, even a considerable fine might not deter casinos.
For bigger casinos, offering their services within the legal framework is also important when it comes to their brand image. These costs then are not only calculated in terms of turnover won and lost. Additionally, bigger casinos are now a major target for the KSA, would see a multifold of the base fine (which increases based on the overall company's annual turnover), and can more easily afford the cost of the licence. Unibet may lose out on some money, but would more likely face regular fines that far exceed the costs of a licence.
For smaller casinos, the upfront cost for a licence may not outweigh the relatively small risk of a relatively small fine. There is a sweet spot for smaller casinos where they are not big enough to attract the attention of the KSA, yet still make enough to cover the fine when they are fined, while keeping the fine cheaper than the licensing costs. That balancing act may be the reasoning behind these smaller casinos.
Why smaller casinos won't leave the Dutch market
To further examine that 'sweet spot' for smaller casinos, let's take a dive into the numbers. Based on online research and insider information, we can find the expected expenses for smaller casinos (big enough to make money off of Dutch players, while small enough to be largely ignored by the KSA). We calculated the minimal turnover such a casino needs to earn to stay profitable, recording the results in a table.
Expenses for an online casino this size run at around €4 million, as can be seen in the table. The software package, marketing and affiliate costs, and payment processors together cost around 75% of that number. A possible €600,000 fine from the KSA would add another 14.5% to the costs.
In order to justify the risk of an almost 15% increase in cost, casinos need to have a turnover of around €400,000 a month, which will translate to a profit of €115,000 after incurring a fine from KSA, compared to (roughly) a €715,000 profit without the KSA fine. Naturally, the balancing act will mostly involve gauging the risk in the first place – staying below the radar is more important than growing the player base.
Following that, it is more likely that smaller casinos will stick around and continue to provide their Dutch player base with services, than it is that new illegal casinos will attempt to enter the market. This is, of course, a huge problem for channelisation efforts in the Dutch market. These casinos will have a limited profit and stay under the radar of the KSA which results in players still being drawn to these illegal casinos.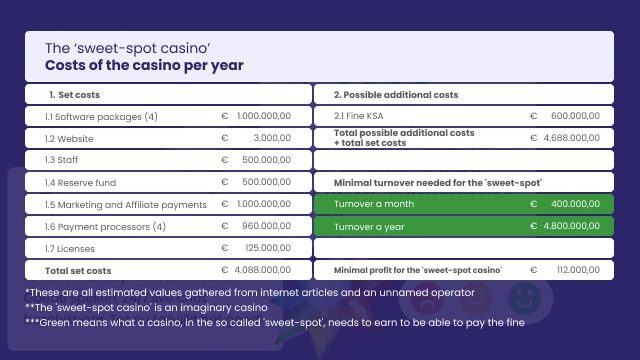 Contribution of the KSA
The central idea behind the Remote Gambling Act is channelisation: redirecting players from illegal casinos to the legal offering. In fact, the KSA in its current form was founded in anticipation of the current state of online gambling. This in part explains the limited resources of the KSA over the last few years – the agency was designed to work within a framework of online gambling, not to battle the world's casino providers.
In its mission statement, the KSA mentions three core goals: protecting consumers (including vulnerable non-players), preventing gambling addiction, and combating illegal and criminal activities.The KSA is very much aided by the Remote Gambling Act, which requires unprecedented safeguards to protect players from their worst selves.
As a government agency, the KSA is appointed to assess applicants for a Dutch licence, regulate and audit casinos, and protect players in disputes. While the government has outlined the requirements for the protection of players, it is the KSA that implements these.
The most important way the KSA will aid channelisation efforts is by deterring unlicensed casinos from entering the market. Finding and fining these casinos helps eliminate illegal options and thereby automatically helps redirect players to the desired licensed operators.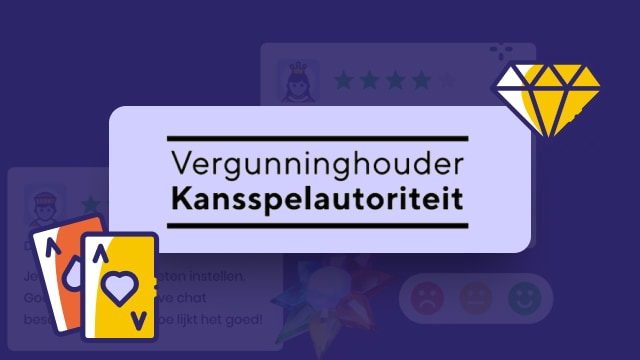 The interest of the players
While all of the stakeholders above play important parts in channelisation, the decision is ultimately up to the players. Luckily, they are helped, too. In the old state of play, Dutch players were never prosecuted for playing at illegal online casinos. That has now changed. As of November 1, players risk a €8,700 fine and a criminal record.
Although there is still a discrepancy between the varied offering of illegal casinos and the selection of legal casinos, players no longer have a valid excuse to resort to illegal casinos. They trade the protection of a strict licence for a higher welcome bonus. At the same time, players may not value the protection. The stated goal for the Remote Gambling Act is for 80% of players to choose a legal avenue by 2025. This implies that players have a long way to go and that 20% of players will always be playing on illegal websites.
Players are responsible for their choices. Before October 2021, there was no legal venue for online gambling, and even Toto was heavily restricted. In this new era, the lines are clearer: playing at illegal casinos sustains an industry that cares too much about profit to adhere to the rules that protect players. In the end, the house always wins, and players at unlicensed casinos can lose more than just their playing money.
Conclusion
It will ultimately be down to the efforts of all the myriad stakeholders in the Dutch market to redirect the most important stakeholder: the players. As long as the gap between legal and illegal casinos keeps getting smaller, that will not be a difficult task. For now, affiliates have too little incentive to redirect players, the market is not complete, and existing casinos offer bonuses that do not compete with their illegal competitors.
At the same time, opening the Dutch gambling market already benefits players. Betting options that were previously limited to illegal websites, such as live betting and online casinos as a whole, are now accessible. The most popular games can be played online and websites offer Dutch customer support, Dutch payment methods, and Dutch games. The gap between the previously legal offering (which consisted solely of sports betting, using Toto's limited options) and the current landscape is far greater than the current disparity between legal and illegal casinos.
Particularly as competition becomes fierce among a bigger number of competing casinos, bonuses may do most for channelisation, as they now are the biggest differentiator. Another key factor might lay with affiliates. The KSA could play a key role here, in targeting affiliates as promoters and fining them in similar ways as operators.
While it is still early days for the legal Dutch market, with a few mis-steps having been taken, there is plenty of optimism for the future if the early market learnings detailed in this report are acted upon.
Research references
The information used for this article stems from a combination of publicly available information, independently conducted research, and interviews with different stakeholders. This are all the sources we used in this market research:
Dutch Gambling Authority (KSA)
Regulus Partners
High 5 Games
Blueprint Gaming
Relax Gaming
Stakelogic
Evolution Gaming
Gaminginholland.com
iDEAL – Responses on our inquiries
Trustly – Responses on our inquiries
Kindred Group
Google Trends
Publicly available articles